About IAMR
Institute of Applied Medicines and Research (IAMR) Ghaziabad was established in 2000 by some creative thinkers to impart value-based education in present era. Encouraged by the rapid development and increasing recognition in corporate world & considering emerging technologies the society established IAMR Institute at Duhai, Ghaziabad for graduate in the field of Management, IT, Mass Communication, Life Sciences & Physiotherapy.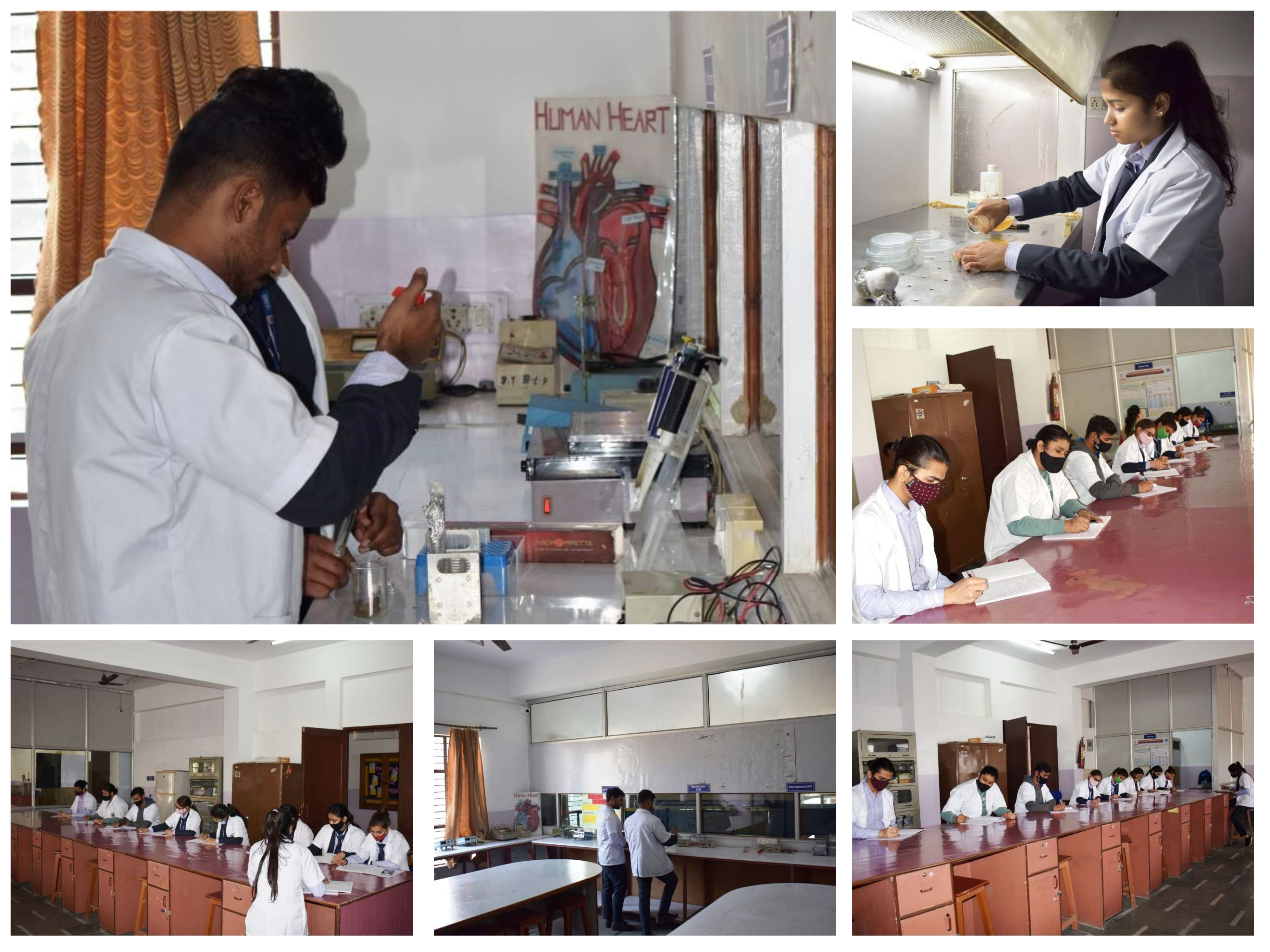 About Life Science Department
Department of Life Sciences at IAMR Group of Institutions came into existence in the year 2000. We offer under graduate (UG) & post graduate (PG) courses in Biotechnology & Microbiology. Department has well qualified & experienced faculties who are highly devoted in teaching, research & allocating their knowledge with the students. Department of Life Sciences has well equipped laboratories.
The IAMR aims at nurturing the talent of young boys and girls by providing them high quality hands-on education. IAMR's vision brings a global perspective to all its activities. Driven by this vision, IAMR has constantly endeavored to grow and consolidate its global network. Our aim is to incorporate the world's best academic practices into our programs. As IAMR's vision has taken shape and grown, quite naturally the people associated with IAMR have also grown in tandem. Our highly experienced faculties have increasingly worked on research problems as well as research oriented consulting, and have made significant contribution to know-how. Our bright young students have developed their minds and have embarked upon promising careers in the Science and Technology. The executives who have been trained at IAMR have developed their latent leadership capabilities, and several of them have made it right to the top in their respective organizations.

The Life Sciences Department of IAMR located in National Capital Region which provides a highly conducive academic environment, proximity to the strategy makers of the industry and practitioners of services, exposure to the national universities and companies, and a ready profile of strong alumni base spread throughout India. To create a learning community that values productive and creative actions, the educational process that would help the community realize these values is through inward and outward openness. In IAMR campus, every member, staff or student has sufficient freedom to pursue his her own interests while meeting the common interests of community. Free development of each individual is an essential condition for the free development of all.
Alumni Testimonials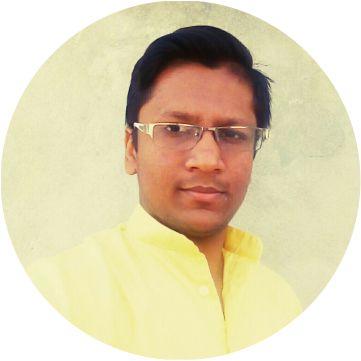 Harsh
Quality Control Incharge
I Am Completed My M.Tech In Biotechnology From The Institute Of Applied Medicines & Research And Got Vice-Chancellor Gold Medal As The University Topper from CCS University All Just Because Of Our Colleg IAMR In 2019. I Am Really Fortunate For Being As An Alumnus Of This Institute. IAMR Is One Of The Best Colleges In The Field Of Life Sciences In the NCR Region. IAMR Providing Me Depth Knowledge About The Domain Of Life Sciences As Well As Hands-On Training Experiences Having World-Class Lab Facilities Available With Highly Sophisticated Instruments With Top-Notch Experienced Faculties. The Reason Why I Have To Choose Biotech Because I Have A Strong Interest In The Subject Matter And Pursue My Career In This Stream. I Believe I.A.M.R Is One Of The Best Medicine & Research Institute In The Field Of Biotechnology. I.A.M.R Is Devoted Mainly To Basic Scientific Investigation & Research. The Students Are Exposed To Well Equipped Laboratories Which Helps Us To Gain Expertise In Handling Various Tools. The Highly Qualified & Experienced Faculties Give Opportunities To Build A Successful Career In The Field Of Biotechnology.
Int. M. Tech.- Biotechnology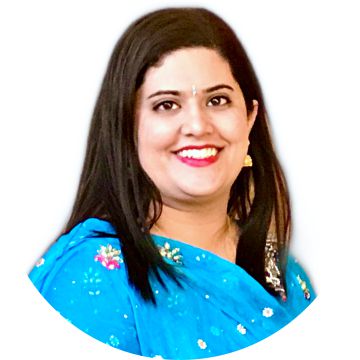 Manpreet Kaur
DNA Analyst, Kingdom Of Bahrain
Working as DNA Analyst in The Criminal Investigation Directorate (CID),Forensic Science Laboratory Kingdom 0f Bahrain (Since 2012)


I am very proud and blessed to be a part of Institute Of Applied Medicines And Research,Ghaziabad.It has taught me many lessons for life.The opportunities and experience I have got at my college are exceptional.I have been fortunate to interact with very different and motivated sets of minds whether it was my own batch mates,Faculty members or other professionals and guests.I am carrying the knowledge gained from this institution to other countries and also into my social and professional networks.
M.Sc. - Microbiology (2008-2010)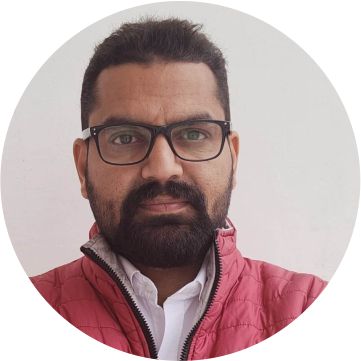 Dr. Honey Yadav
Research Scientist
M.Sc. (Microbiology)., Ph.D. Viral Research and Diagnostic Laboratory., Post Graduate Institute of Medical Sciences, Rohtak, Haryana




I have had a very good experience at IAMR. Our College gave us new thinking, new opportunities and a path for our new phase of life to achieve our goals. The hands-on teaching style and lab exposure provides good learning opportunities. I got amazing support from my department, all the faculties and the college as a whole. Coming here & studying here, was a really good experience. I explored myself to a greater level.
M.Sc.- Microbiology(2011-13)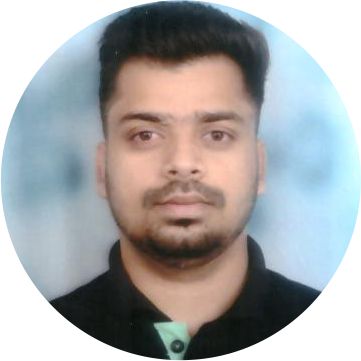 Bharat Tyagi
Project Manager
IAMR is a place of learning, fun, culture, lore, literature and many such life preaching activities. Studying at the IAMR brought an added value to my life. It gave me an opportunity to meet different kind of people and learn a number of things. I have received a great support from faculties & placement team. I am thankful to Training & Placement team for providing a platform to enhance my skills and an opportunity to showcase them.
M.Sc. - Microbiology(2016-18)